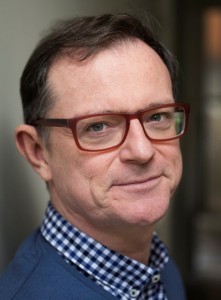 Coach in departure negociation and middle management issues
Expertise:
1 – The Middle Management Dilemma
– Managing is a new job
– Making the Self evolve with the new role
– The "Sandwich" position : managing (people), reporting (to management) & yet still be operational
2 – Changing job, changing domain (or both)
– The transformation turmoil :
Leaving certainties for uncertainties
Sense (meaning) takes precedence over comfort
– Hungers for stimulation, structure (coherence), recognition, contact
3 – The Team:
– Team dynamics : not alone, yes but not myself ?
– Your Boss is not your Dad !
– The team is a living animal and you're part of it.
4 – Leaving the company:
– Get help & support, don't be alone !
– What do I loose ? what do I gain ?
– Negotiating terms
– Not only conflict, not only legal !
– Get as much as possible in the circumstances
My Trainings
1 – Coach & Relational therapist (EIREM – 6 years)
– Individual Coaching & systemic approch applied to professional groups
– Stress & psychosomatic, Expression tools, Conflits management, relationnel skills & abilities
– learning processes
EIREM : Ecole des Intelligences Relationnelles et Emotionnelles Isabelle FILLIOZAT
2 – Transactional Analysis (1 year) 101, 202 & AT applied to organisations
3 – Developmental Psychopathology (2 years) – Paris Medical University
4 – EMDR practitioner (trauma desensitisation & reprocessing)
My Coaching
1 – Explore the here &now
2 – Discover & Highlight behaviours, attitudes, beliefs, …
3 – Active listening, empathy
4 – I use Transactional Analysis & NPL (NeuroLinguistic programming) to help define:
– personal identity
– management identity
– relational identity
– cultural identity
– team identity