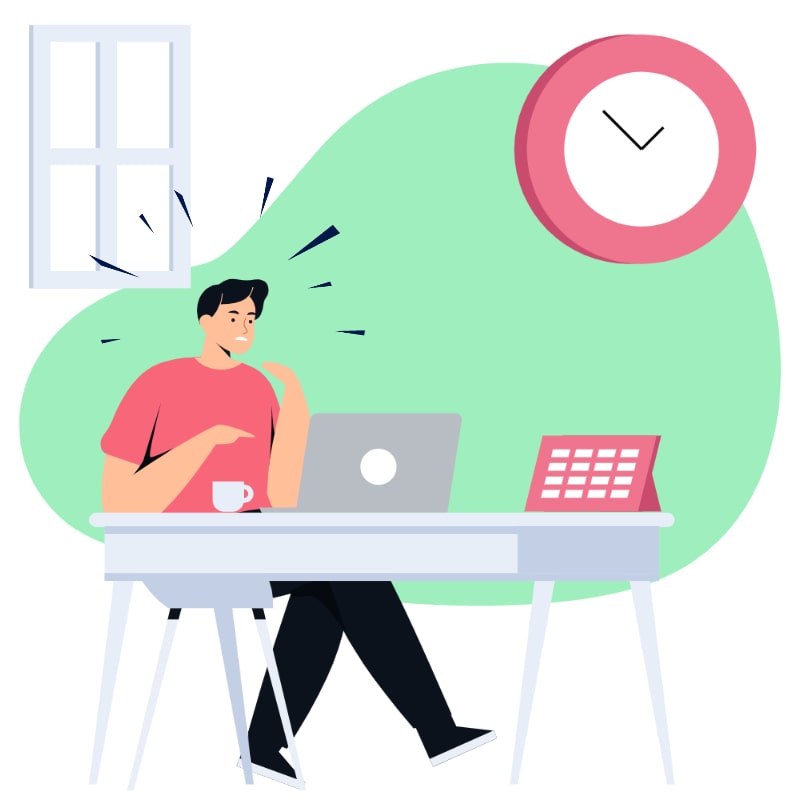 What is the purpose of this online time management training?
The goal of the online time management training is to help you use time to your advantage in order to:
reduce your stress
reach your goals more quickly and easily
improve the quality of your life
create your own personal organization system
Who is this online time management training for?
This training is for anyone who wants to maximize their productivity while improving the quality of their life.
The training is particularly suited to people who:
who want to learn how to spend more time on their well-being while achieving their most important goals
are struggling to find a balance between their professional and personal life
are overly stressed because of their professional or personal life
have difficulty affirming themselves in their professional or personal lives
are going through a difficult period that negatively affects their sense of self-worth and/or self-confidence
have problems with procrastination
have difficulties to delegate
are too perfectionist
deal with impostor syndrome
What is the content of this training?
The content of the training is based on :
the most recent research on time management, productivity and efficiency
our experience in time management coaching
Here is the structure of our training which takes into account all the factors that influence your ability to better manage your time:
Module 1 – Understanding the role of your lifestyle: diet, sleep, stress, etc.
Module 2 – Take into account individual factors: personality, character, chronotype, values, etc.
Module 3 – Identify your procrastination style
Module 4 – Develop clarity and consistency between your actions and your goals
Module 5 – Plan effectively for more productivity and less stress
Module 6 – Creating your personal organization system
If you wish, at the end of the training, you can take advantage of a customized coaching session with a coach specialized in time management.
How does the training take place?
The training takes place online by videoconference, either individually or in a group with a trainer. It is not a training with simple recorded videos.
If you choose the individual time management training, the training sessions will be scheduled according to your availability.
If, on the other hand, you wish to participate in the group training, we will offer you several options.
Do you still have questions?
If you are interested in learning more about our online time management training, write to us now through our contact form, call us at +33 6 69 46 03 79 or contact us on WhatsApp at +33 6 69 46 03 79.
If you are interested in the topic of productivity, I invite you to discover all my articles on productivity.
Read this article in other languages
Français : Formation gestion du temps à distance
Italiano: Corso di time management online